Fat Daddy's Tiki Hut
Just 20 minutes by boat or car, Fat Daddy's on Kentucky Lake is the ultimate hot spot on Kentucky Lake!  Live entertainment on weekends, cold beverages, delicious food and more during season.  Check out Fat Daddy's online.
Paris Landing State Park
Land Between The Lakes
Just 20 minutes east is Land Between The Lakes National Recreation Area.  This 170,000-acre park features numerous attractions, such as Homeplace 1850s, Elk & Bison Prairie, Turkey Bay OHV Area, Golden Pond Planetarium and more.
Fort Donelson
One of the best preserved Civil War forts is just 20 minutes east of Cypress Bay.  Fort Donelson has several historical exhibits and a new Visitors Center and Museum.
Shopping & Dining
Numerous restaurants can be found at nearby Paris Landing, Paris and Murray, Ky.  Over 100 places to choose from within a 30-minute drive of Cypress Bay.  Great shopping can be found in nearby Murray and Paris.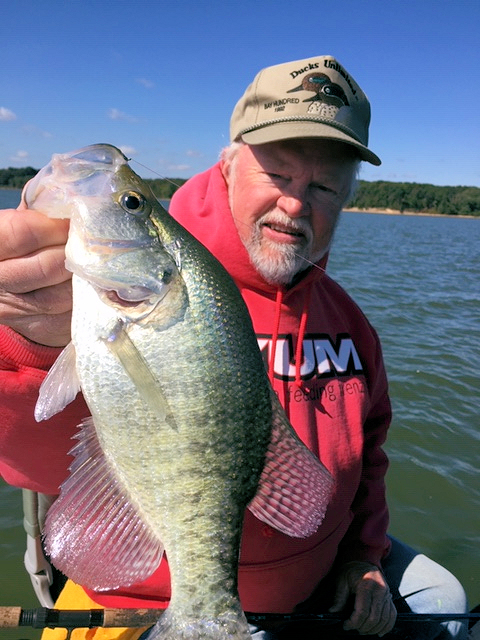 Fishing
Kentucky Lake is known as an excellent fishery for crappie, bass, and catfish.  You can check out the latest fishing reports and learn about fishing Kentucky Lake with in-depth articles on Explore Kentucky Lake.
Boating
Kentucky Lake's thousands of acres of water and hundreds of miles of shoreline creates ample opportunities for boaters.  With so much water and dozens of bays and coves, Kentucky Lake is wonderful for spending time on the water!
Golfing
Paris Landing State Park has one of the region's best 18-hole golf courses available for public use.  The Miller Memorial Golf Course, about 20 minutes from Cypress Bay near Murray, is another excellent course operated by Murray State University.  For other regional golf courses, hit this link.
Hiking & Biking
If you're into hiking trails or biking the backcountry, the Kentucky Lake Area is the place to be.  Land Between The Lakes offers numerous hiking and biking trails ranging from less than one mile to over 60 miles.
Wildlife Viewing
The Tennessee National Wildlife Refuge is a great place for birding and other wildlife viewing.  Land Between The Lakes also features several demonstration areas for viewing wildlife, including the Woodlands Nature Station.